Quick Meds Express Pharmacy
Quick Meds Express Pharmacy was originally opened in 2003. We have endured many changes; however we are still committed to the fast and friendly service that our patients are accustomed to. We're more than a pharmacy. We're family. With each prescription filled, each question answered, and each customer satisfied, Quick Meds Pharmacy continues to provide personal service, exceptional care and efficiency that's heartfelt and beyond compare.
Meet Our Team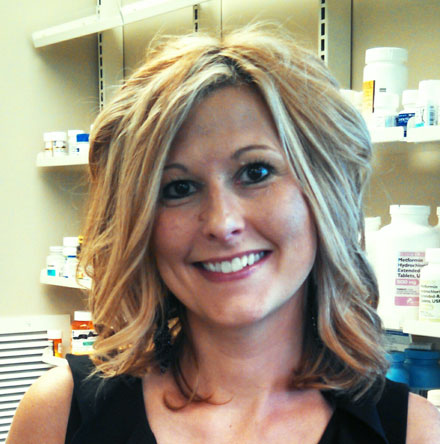 Leigh Fordham, PharmD
Pharmacist
Leigh grew up in the small town of Ohatchee, Al . She is a 2009 graduate of Samford's McWhorter School of Pharmacy where she was actively involved in APHA community programs and voted into Phi Lambda Sigma in 2008 for her leadership ability. Leigh is currently a preceptor for Samford pharmacy students and a member of the Alabama Pharmacy Association. As the supervising pharmacist of QuickMeds. Leigh enjoys getting to know her patients and connecting with them. She values the flexibility of being an independent pharmacist and loves having a family type relationship with her staff and customers. When Leigh is not at work, she treasures spending time with her two girls, Brooklyn and Elise.
Services
Greeting Cards
RefillRx Mobile App
Text Notifications
Vaccinations
Yankee Candles
Automatic Refills
Immunizations
Prescription Refills
Drive Thru
Durable Medical Equipment
Patient Resources
"Providing excellent patient care is the main priority here at Martin's Quick Meds Express Pharmacy."